Juvéderm® Ultra XC in Sunnyvale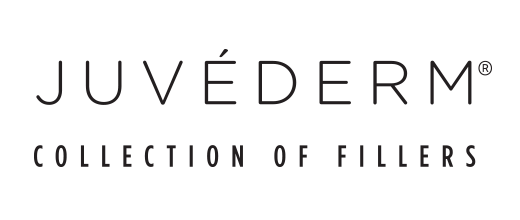 What is Juvéderm® Ultra XC?
As we age, our skin loses hyaluronic acid (HA), which binds water and helps to retain moisture. As HA is lost, our skin can lose youthful plumpness, and lines and wrinkles can form. Loss of HA can also cause the lips to shrink. Dermal fillers such as Juvéderm® Ultra XC can help to restore HA in the skin for a more youthful and refreshed appearance!
Juvéderm® Ultra XC is a dermal filler approved by the FDA to treat facial wrinkles and increase fullness in the lips. It is formulated with hyaluronic acid (HA), which is designed to add plumpness to the skin. When this filler is injected, it volumized the tissues under the skin to fill in wrinkles or add fullness to the lips.
Who can Benefit from Juvéderm® Ultra XC?
Adults over the age of 21 who are unhappy with the appearance of moderate to severe parentheses lines (smile lines around the mouth) or those who wish to achieve fuller lips can benefit from Juvéderm® Ultra XC. Ideal candidates are overall healthy with a positive mindset regarding the results of their procedure. Those with a history of severe allergies or are pregnant or breastfeeding may not be ideal candidates, so be sure to discuss your medical history with your injector during the consultation appointment.
Select a product from the list below to learn more!
What to Expect?
During treatment, your injector will begin with cleansing the skin. Because Juvéderm® Ultra XC is formulated with lidocaine, topical anesthetic is not usually required prior to injections. A small syringe will then be used to inject the filler into targeted areas. The length of treatment will depend on how many injections you are receiving, and may take up to one hour.
In the first 24 hours following treatment, patients should avoid strenuous exercise, alcoholic beverages, and prolonged sun exposure, as these may negatively impact your results.
Sandra is magic! I absolutely love this place! So happy to have found Skin Refine.
I am in love with this place and the staff. So welcoming, friendly, and the cutest aesthetic. I've been looking for a new medspa for a while now & I'm so thankful I came here after following on Instagram for months and months. I went to Sandra for my Botox & plan on going back for that and more in the future! I cannot say enough good things about Skin Refine!
What are the Results?
Following treatment, some people may experience temporary redness, bruising, itching, or tenderness at the injection site. A noticeable different can be noticed immediately, and results will continue to improve with time. Patients can enjoy their results from six months to one year before follow-up treatments are needed.
Other Juvéderm® Products
At Skin Refine Medspa, we also offer a variety of other Juvéderm® fillers to treat a diverse array of facial imperfections.
Contact Us Form
Request your free consultation at Skin Refine Medspa in Sunnyvale, CA by filling out the form below!
Book Your Appointment Today!
Are you ready for a refreshed and more youthful look? If so, contact Skin Refine Medspa in Sunnyvale, CA today to learn more about Juvéderm® Ultra XC! Not only will this dermal filler help combat signs of aging, it also provided natural results, so you can feel confident in your skin.