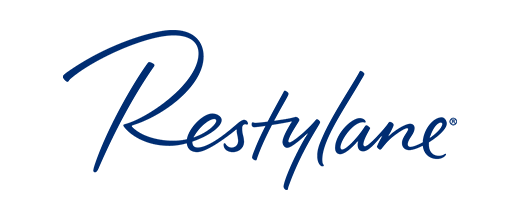 What is Restylane®?
Restylane® products are hyaluronic acid (HA) dermal fillers that provide natural-looking, anti-aging results. This line smooths away facial wrinkles and folds, reduces the lines around the mouth, provides subtle lip enhancement, provides volume and lift to the cheeks, and reverses signs of aging to the back of the hands.
Sandra is magic! I absolutely love this place! So happy to have found Skin Refine.
I love coming here. Everyone is extremely friendly and professional.
Who Can Benefit from Restylane® Products?
Healthy adults who wish to rejuvenate their appearance while maintaining natural-looking results can benefit from Restylane® HA fillers. However, patients with a history of severe allergies, have a bleeding disorder, or are pregnant or breastfeeding should not receive dermal filler injections. The safest way to determine if Restylane® fillers are right for you is to schedule a complimentary consultation appointment. During this appointment, you will speak with one of our medical or skincare professionals to determine dermal fillers are the right treatment option to achieve your goals.
Restylane® Products
At Skin Refine Medspa, we offer a variety of Restylane® fillers to treat a diverse array of facial imperfections.
Contact Us Form
Request your free consultation at Skin Refine Medspa in Sunnyvale, CA by filling out the form below!
Book Your Appointment Today!
For more information regarding the Restylane® products that we offer at Skin Refine Medspa, contact our office today! Our team had been thoroughly educated on this product line, and would be happy to answer any questions or concerns that you may have. We will also help you to schedule your consultation appointment as your first step toward treatment!