Juvéderm® Ultra Plus XC in Sunnyvale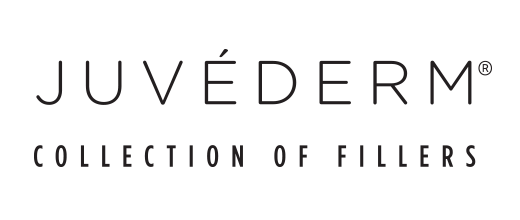 What is Juvéderm® Ultra Plus XC?
Juvéderm® Ultra Plus XC is a dermal filler created to smooth lines and restore volume in the face that diminishes due to the aging process. This filler is created with hyaluronic acid (HA), which binds water and helps to retain moisture, adding plumpness under the skin. It also has a thicker consistency, which is better for restoring moderate-to-severe volume loss in the face for a more youthful look.
Who can Benefit from Juvéderm® Ultra Plus XC?
Adults over the age of 21 who would like to restore youthful volume in the face or smooth wrinkles and creases can benefit from this dermal filler. Ideal candidates will be overall healthy and have no severe allergies. During your consultation appointment, you will have the opportunity to discuss your medical history and anti-aging goals to determine if Juvéderm® Ultra Plus XC is a good fit for you.
Select a product from the list below to learn more!
What to Expect?
During your appointment, your injector will begin by gently cleansing the skin. Because Juvéderm® Ultra Plus XC is formulated with lidocaine, topical anesthetic is not usually required prior to injections. A small syringe will then be used to inject the filler into targeted areas. The length of treatment will depend on how many injections you are receiving, and may take up to one hour.
In the first 24 hours following treatment, patients should avoid sun exposure, strenuous exercise, and alcoholic beverages, as these may negatively impact your results.
Beautiful facility, easy parking, welcoming staff, and the woman who administered my treatment was informative, totally listened to my needs, goals, and fears, and did not make me feel like she was trying to upsell at all. I couldn't have been more impressed by my overall experience and would HIGHLY RECOMMEND!
Sandra is magic! I absolutely love this place! So happy to have found Skin Refine.
What are the Results?
Following treatment, some people may experience temporary redness, bruising, itching, or tenderness at the injection site. A noticeable different can be seen immediately, and results will continue to improve with time. Individuals can enjoy their results from six months to one year before follow-up treatments are needed.
Other Juvéderm® Products
At Skin Refine Medspa, we also offer a variety of other Juvéderm® fillers to treat a diverse array of facial imperfections.
Contact Us Form
Request your free consultation at Skin Refine Medspa in Sunnyvale, CA by filling out the form below!
Book Your Appointment Today!
If you would like to learn more about Juvéderm® Ultra Plus XC and how it can help you reach your anti-aging goals, contact Skin Refine Medspa today! Your first step will be to schedule your consultation appointment with one of our skin care professionals.