Juvéderm® Vollure in Sunnyvale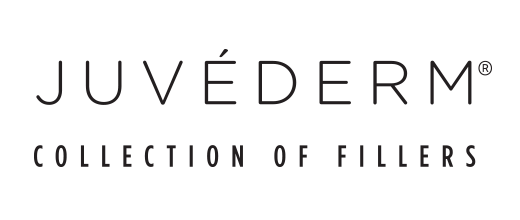 What is Juvéderm® Vollure?
Over time, we lose volume in our face and lines and wrinkles begin to form. Juvederm® Vollure is a dermal filler formulated to smooth moderate to severe facial wrinkles and folds around the nose and mouth by replacing lost volume.
Who Can Benefit from Juvéderm® Vollure?
Adults over the age of 21 who wish to combat common signs of aging such as wrinkles on the face or noticeable nasolabial folds can benefit from Juvéderm® Vollure. Those with a history of severe allergies or excessive scarring may not be ideal candidates. The best way to determine if this filler treatment is right for you is through a consultation appointment with one our skin care professionals.
Select a product from the list below to learn more!
What to Expect?
Prior to your filler appointment, a consultation is needed with your injector to best determine if Juvéderm® Vollure is right for you. During this meeting, you can speak with your provider regarding your health history, any allergies that you have, and if you are breastfeeding or pregnant.
During treatment, your skin will be gently cleansed and the areas to be treated marked. Then, a small syringe will be used to inject Juvéderm® Vollure into targeted areas of the face to restore volume loss and smooth unwanted lines and wrinkles. The overall length of your treatment will depend on the number of injections you are receiving.
We advise our patients to avoid sun exposure, alcoholic beverages, and strenuous activity for the first 24 hours following treatment for the best outcomes.
All of the staff are very friendly and welcoming. They listened to what I wanted and described exactly what they were going to do before they did it. Highly recommend!!
Stop searching now! Skin Refine has the most professional, welcoming and charismatic staff there has to offer! Sandy is truly magical and will make your every dream come true while keeping you looking natural. Jamison always comes through for microneedling and more! You will truly look your best in the hands of these people! 11/10 times you should go here! Just ask for Louise or Teri - they've got you!
What are the Results?
Many individuals can see a noticeable improvement right after treatment, with results continuing to improve with time. Following filler injections, patients may temporarily experience redness, swelling, and minor bruising. Juvéderm® Vollure results can last up to 18 months.
Other Juvéderm® Products
At Skin Refine Medspa, we also offer a variety of other Juvéderm® fillers to treat a diverse array of facial imperfections.
Contact Us Form
Request your free consultation at Skin Refine Medspa in Sunnyvale, CA by filling out the form below!
Book Your Appointment Today!
If you would like to smooth away unwanted lines and wrinkles in the face, look no further! Juvéderm® Vollure at Skin Refine Medspa can help you achieve a more youthful look. Contact us today to schedule your initial consultation appointment.