Juvéderm® Voluma in Sunnyvale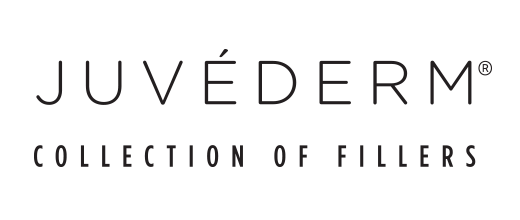 What is Juvéderm® Voluma?
As we age, our cheeks lose collagen and hyaluronic acid, resulting in a flat, hollow, or sagging appearance in the mid-face. This is known as age-related volume loss, and can cause self-consciousness for many adult men and women. Juvéderm® Voluma is formulated to lift and sculpt the cheeks beneath the skin's surface for a more youthful appearance, so you can feel more confident in your skin.
Select a product from the list below to learn more!
What to Expect?
Your first step toward treatment will be a consultation appointment with your injector to determine your candidacy. Be sure to speak with our team regarding your health history, any allergies you have, and if you are pregnant or breastfeeding to ensure this treatment is right for you.
On the day of your dermal filler appointment, your skin will first be cleansed and the targeted areas marked. Then, Juvéderm® Voluma will be skillfully injected with a small syringe into the targeted areas to restore lost volume. The length of treatment will depend on how many injections you are receiving, and may take up to one hour.
In the first 24 hours following treatment, patients should avoid sun exposure, strenuous exercise, and alcoholic beverages, as these may negatively impact your results.
Sandra is magic! I absolutely love this place! So happy to have found Skin Refine.
I am in love with this place and the staff. So welcoming, friendly, and the cutest aesthetic. I've been looking for a new medspa for a while now & I'm so thankful I came here after following on Instagram for months and months. I went to Sandra for my Botox & plan on going back for that and more in the future! I cannot say enough good things about Skin Refine!
What are the Results?
A noticeable improvement can often be seen directly after treatment, with results only continuing to improve over time. Following filler injections, patients may temporarily experience swelling, bruising, and redness. Juvéderm® Voluma is the only filler that is proven to last up to two years with optimal treatment.
Other Juvéderm® Products
At Skin Refine Medspa, we also offer a variety of other Juvéderm® fillers to treat a diverse array of facial imperfections.
Contact Us Form
Request your free consultation at Skin Refine Medspa in Sunnyvale, CA by filling out the form below!
Schedule an appointment today!
If you notice your cheeks have lost volume, come and schedule an appointment with Skin Refine located in Sunnyvale today! We would be happy to answer any of your questions or concerns when it comes to Juvéderm® Voluma!
Skin Refine Medspa is located in Sunnyvale which is 35 miles south of San Francisco in the South Bay. We are centrally located in the heart of Silicon Valley and we are surrounded by Mountain View, Palo Alto, Cupertino, Santa Clara, San Jose, Los Altos, Woodside, Redwood City, Menlo Park, Saratoga, and Los Gatos.