Restylane® Defyne in Sunnyvale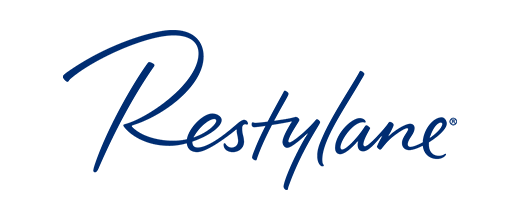 What is Restylane® Defyne?
Through the natural aging process, our skin loses elasticity. This can cause lines that run down the side of the face and mouth, and can also cause the chin to recede. Restylane® Defyne uses XpresHAn Technology™, which customizes hyaluronic acid particles to cross-link, providing extra smoothness and flexibility. This is used to correct lines and wrinkles and improve chin projection for a more balanced and youthful appearance.
Who Can Benefit from Restylane® Defyne?
Individuals over the age of 21 who wish to improve the appearance of nasolabial folds, marionette lines, or a mild to moderate chin retrusion can benefit from Restylane® Defyne. Individuals with a history of severe allergies, have a bleeding disorder, or are pregnant or breastfeeding should not receive this treatment. Overall, the best way to determine if this treatment is a good fit for you is to schedule a consultation appointment at our office. During this appointment, you can speak about your health history and your anti-aging and skin health goals for an individualized treatment plan.
Select a product from the list below to learn more!
What to Expect?
In order to best determine if this dermal filler is right for you, a consultation appointment is needed at our office. During this time, you will speak with your injector regarding your health history and your anti-aging goals to see if this treatment is a good fit.
During treatment, a topical numbing cream may be applied to the treatment area, though this is not usually necessary as Restylane® Defyne contains lidocaine. Your injector will skillfully inject the filler using a small syringe into the targeted areas. Treatment usually takes about 15-30 minutes to complete.
Sandra is magic! I absolutely love this place! So happy to have found Skin Refine.
I had my first facial here yesterday and it was a wonderful experience. The environment was very soothing and the staff was all very friendly, especially Josselyn who was such a sweetheart. Her bubbly personality made me feel welcome and created a comfortable atmosphere. Would highly recommend to anyone who is looking to get some quality self-care.
What are the Results?
Following treatment, patients may experience temporary redness, bruising, or swelling at the injection sites. Results can last for up to 12 months before a touch-up treatment is needed.
We advise our patients to avoid sun exposure, alcoholic beverages, and strenuous activity for the first 24 hours following treatment for the best outcomes
Other Restylane® Products
At Skin Refine Medspa, we also offer a variety of other Restylane® fillers to treat a diverse array of facial imperfections.
Contact Us Form
Request your free consultation at Skin Refine Medspa in Sunnyvale, CA by filling out the form below!
Book Your Appointment Today!
If you are interested in learning more about Restylane® Defyne or any of the other Restylane® products offered at Skin Refine Medspa, contact us today! Your first step toward a more youthful-looking you is to schedule a consultation at our Sunnyvale, CA office.