Restylane® Kysse in Sunnyvale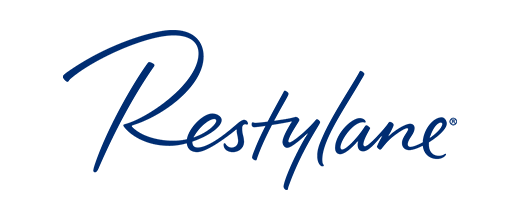 What is Restylane® Kysse?
Are you looking to achieve plumper lips and/or smooth upper lip lines? If so, Restylane® Kysse is a great filler option for you. This dermal filler is created with XpresHAn Technology's™ innovative cross-linking gel for precise, natural-looking results. Plus, a smaller amount of Restylane® Kysse is needed to show improvement in lip fullness compared to other lip fillers, so less product will actually get you bigger results!
Who Can Benefit from Restylane® Kysse?
Adults over the age of 21 who wish to smooth upper lip lines or add volume to their lips can often benefit from Restylane® Kysse. Ideal candidates will be healthy with realistic expectations for their final results. Individuals with a history of severe allergies, have a bleeding disorder, or are pregnant or breastfeeding should not receive this treatment. A consultation at our Sunnyvale, CA office is the best way to determine if this treatment is right for you and your aesthetic goals.
Select a product from the list below to learn more!
What to Expect?
About one week before your lip filler appointment, you will need to avoid blood thinning medications such as aspirin, Motrin, ibuprofen, and Aleve.
During your lip filler treatment, a topical numbing cream may be applied to the lips and the skin surrounding the lips to ensure that you are comfortable during injections. Restylane® Kysse will then be artfully injected into the targeted area using a small syringe. Treatment is fairly quick, and usually takes about 15-30 minutes to complete.
Skin refine med spa is absolutely amazing, the atmosphere in this organization is so welcoming, makes you feel right at home. They have the most professional individuals treating their patients. They are results-driven here, made sure I was okay during my entire laser hair removal. The end results were great! Definitely will be coming back.
All of the staff are very friendly and welcoming. They listened to what I wanted and described exactly what they were going to do before they did it. Highly recommend!!
What are the Results?
Following injections with Restylane® Kysse, there is no downtime required. Subtle swelling, bruising, or redness at the injection site may occur, which will dissipate over the next few days. The majority of individuals can see improved lip fullness about 8 weeks after treatment. Results can last for about 12 months.
Other Restylane® Products
At Skin Refine Medspa, we also offer a variety of other Restylane® fillers to treat a diverse array of facial imperfections.
Contact Us Form
Request your free consultation at Skin Refine Medspa in Sunnyvale, CA by filling out the form below!
Book Your Appointment Today!
If you are interested in learning more about Restylane® Kysse or any of the other Restylane® products offered at Skin Refine Medspa, contact us today! Your first step toward a more youthful-looking you is to schedule a consultation at our Sunnyvale, CA office.