Restylane® Lyft in Sunnyvale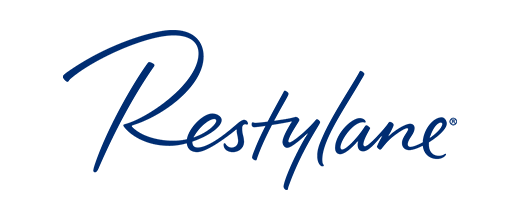 What is Restylane® Lyft?
As we age, our skin loses elastin and collagen, which can result in a sunken or delated look. Restylane® Lyft is the first and only hyaluronic acid (HA) filler that is FDA-approved to add volume to the face and hands for a more youthful appearance. This filler can be used to add lift to the cheeks, smooth smiles lines, and add volume to the backs of the hands.
Who Can Benefit from Restylane® Lyft?
Adults who feel that the loss of volume in their face has negatively affected their appearance, or those who wish to restore lost volume in the back of their hands can often benefit from Restylane® Lyft. Ideal candidates will be healthy with reasonable expectations for their final results. Individuals who have a bleeding disorder, a history of severe allergies, or are pregnant or breastfeeding should not receive this treatment. A consultation at our Sunnyvale, CA office is the best way to determine if this treatment is right for you and your anti-aging goals.
Select a product from the list below to learn more!
What to Expect?
During your Restylane® Lyft treamtent, a topical numbing cream may be applied to the treatment area to ensure your comfort during the procedure. Your injector will then skillfully inject the filler using a small syringe into the targeted areas. Treatment usually takes about 15-30 minutes to complete.
Beautiful facility, easy parking, welcoming staff, and the woman who administered my treatment was informative, totally listened to my needs, goals, and fears, and did not make me feel like she was trying to upsell at all. I couldn't have been more impressed by my overall experience and would HIGHLY RECOMMEND!
I love coming here. Everyone is extremely friendly and professional.
What are the Results?
There is no downtime associated with this treatment, so patients can return to their normal activieis as soon as they feel comfortable. Temporary swelling, redness, or bruising at the injection site may occur, but should dissipate with time. Following treatment with Restylane® Lyft, patients can enjoy the full effects after just a few days. Results can last 8-10 months.
For the best outcomes, we recommend patients avoid excessive sun exposure for the weeks following their dermal filler treatment.
Other Restylane® Products
At Skin Refine Medspa, we also offer a variety of other Restylane® fillers to treat a diverse array of facial imperfections.
Contact Us Form
Request your free consultation at Skin Refine Medspa in Sunnyvale, CA by filling out the form below!
Book Your Appointment Today!
If you are interested in learning more about Restylane® Lyft or any of the other Restylane® products offered at Skin Refine Medspa, contact us today! Your first step toward a more youthful-looking you is to schedule a consultation at our Sunnyvale, CA office.