Restylane® Silk in Sunnyvale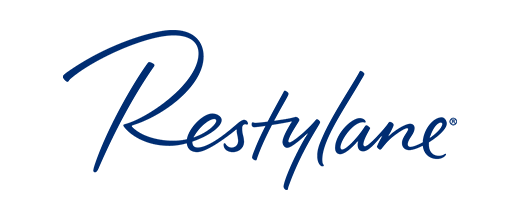 What is Restylane® Silk?
As we age, our lips often begin to thin, and lines can form around the mouth. Restylane® Silk is the first FDA-approved product specifically designed for lip augmentation and the smoothing of wrinkles around the mouth for a more youthful appearance! This filler is designed specifically to provide natural-looking results in these particular areas by using smaller, smoother hyaluronic acid particles than those used in other Restylane® products.
Who Can Benefit from Restylane® Silk?
Adults 21 years of age and older who are looking to add volume to their lips or smooth lines around the mouth can benefit from Restylane® Silk. Healthy adults with a positive attitude regarding their final results are often ideal candidates. Patients who have a history of severe allergies, those with bleeding disorders, or those who are breastfeeding or pregnant should not undergo this treatment. Overall, a complimentary consultation at our office is needed to determine if this treatment is right for you and your rejuvenation goals.
Select a product from the list below to learn more!
What to Expect?
During your Restylane® Silk appointment, a topical numbing cream may be applied to the treatment area to ensure your comfort during the procedure, though some patients do not find this necessary, as Restylane® Silk is formulated with lidocaine. Your injector will then expertly inject the filler using a small syringe into the lips or the area around the lips. Treatment is fairly quick, and usually takes about 15-30 minutes to complete.
Sandra is magic! I absolutely love this place! So happy to have found Skin Refine.
I love coming here. Everyone is extremely friendly and professional.
What are the Results?
Most patients can see results immediately after the procedure, since the filler created volume under the skin right after injection. Mild bruising, redness, or swelling may occur at the injection site, though these side-effects are temporary. Results usually last at least 6 months before a touch-up appointment is needed.
For the best outcomes, we recommend patients avoid excessive sun exposure for the weeks following their dermal filler treatment.
Other Restylane® Products
At Skin Refine Medspa, we also offer a variety of other Restylane® fillers to treat a diverse array of facial imperfections.
Contact Us Form
Request your free consultation at Skin Refine Medspa in Sunnyvale, CA by filling out the form below!
Book Your Appointment Today!
If you are interested in learning more about Restylane® Silk or any of the other Restylane® products offered at Skin Refine Medspa, contact us today! Your first step toward a more youthful-looking you is to schedule a consultation at our Sunnyvale, CA office.